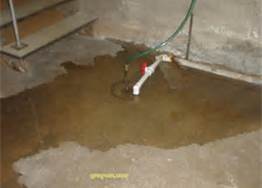 Sump Pump Repair and Replacement
Waiting until your sump pump needs repair is not the ideal situation to find yourself in. Graham's Plumbing Co. Inc. in Louisville participates in the Plumbing Modification Program offered by the MSD (Metropolitan Sewer District). This program offers help to MSD customers to remove improper connections from the sewer system. We service all makes and models of sump pumps including these brands:
Zoeller
Liberty
Grundfos
Bell-Gosset
Goulds
Call Graham's Plumbing Co. Inc.today to make an appointment for your Louisville sump pump repair or replacement.